Qualifications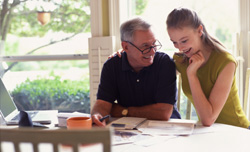 Working with the financial industry since 1989 has allowed me to wear many hats and to understand many different points of view when it comes to business, family and investing.
Information Technology for an Omaha based financial firm was my first career which led me deeper into the financial industry as an financial representative in 1999.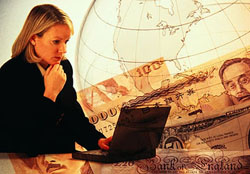 Witnessing and participating in several market cycles both as investor and a financial representative has allowed me to experience the anxiety and exuberance that that most investors will experience. Through this experience I hope to provide calm durring the storms and perspective during exubarant times.
Earning the designation of Retirement Income Certified Professional (RICP®) from The American College of Financial Services is part of my continuing effort to improve my services to my clients. The Retirement Income Certified Professional educational process has help to expand my understanding of investments, investment vehicles, goal framing, acculmulation, decumulation, legacy and many other aspects which assist me in helping guide my clients toward achieving their vision of financial and life goals.